Balaguer Hyperion 7string - Review of my Doom Axe
Dear Guitarists
I've made my wet dream coming true... I have bought a semi-custom guitar with my personal preferences. And I'd like to tell you how it turned out.
For many years I felt disappointed by all the big brands. I do not really dig the designs, the guitars are way too expensive for the product you get and many more reasons. I always played around with configurators and imagined how my beautiful axe should look and sound like.
And then, after I thought, I've already seen every guitar configurator online, and I wanted to give up, I found it after almost buying a guitar I didn't like: a small US company called
Balaguer Guitars
. I just made the guitar specs in the configurator and ordered because of my gut feeling and a positive review in another forum.
I've waited for more than six months, and now, after I only had process pics, she's mine.
So here I go with the review of my 7string Hyperion...
Specs:
26.5" scale lenght, comfy c neck, 24 frets, mahogany body, spalted maple top wood. 7strings, string-thru, EMG 85x in the bridge, only one poti for volume.
Overall and Handling:
That guitar is a killer. It's a brutal beast. As I have so large hands, the guitar had to have a longer neck. And it has - I usually play in standard and 26.5" is almost baritone scale. But now, it feels much more natural to me. The guitar is lighter than my old one (Schecter Demon 7) and is better balanced. But it's of course huge.
The guitar is perfect. There was not a single small edge. The guitar is perfectly constructed and the comfy c neck is, well, comfy.
Tone:
I never understood people playing the typical EMG 81/85 set. I never understood EMG players anyway. I felt everything sounded similiar and had no edges. I used to play Seymour Duncans for many years and was extremely happy with it. But then I found a review about an EMG 85 in bridge. And wow, it's so sweet! Combined with the mahogany body, the pickup is extremely warm, not too bass filled and simply brutal. There is so much output, It's amazing. It's clear, warm and painful. How nice!
The process:
One thing I wish I've had known before ordering... There is a very nice Community on FB in a group called "Balaguer Guitars - Discussion Group". The members are very helpful and nice. It's guitar porn, guitar nerds and much love for the guitars. I would have known, that I don't have to be afraid, even if it took longer to recieve the guitar. It just helps being in there.
Ordering is easy: Config your axe, and pay via PayPal. You will recieve an eMail after a while (depending if they work or not).
You even get update pics like this: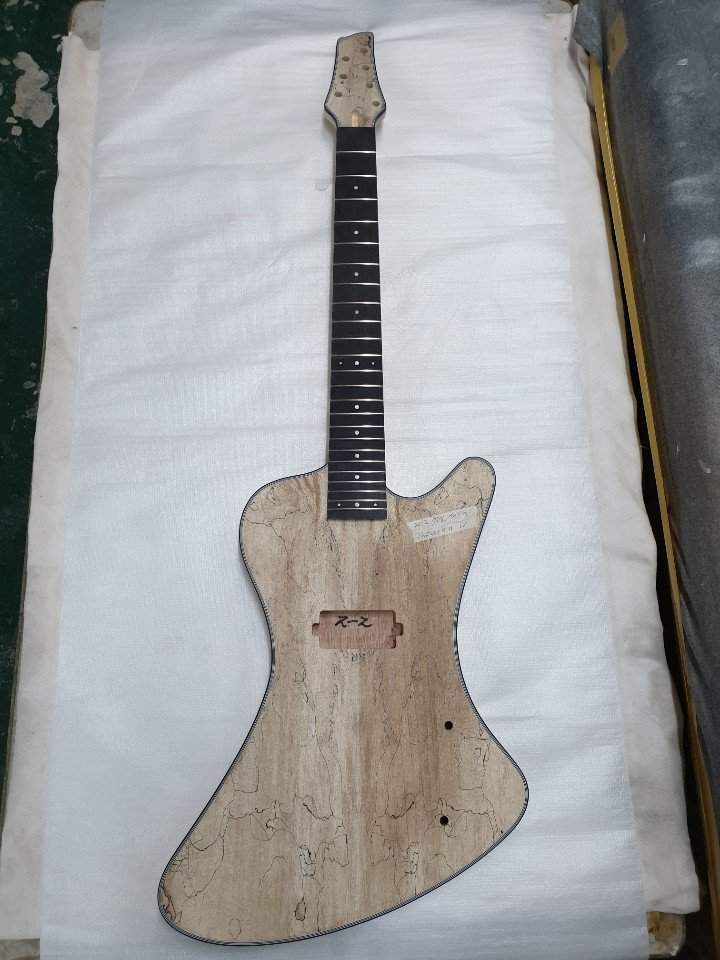 or even like this: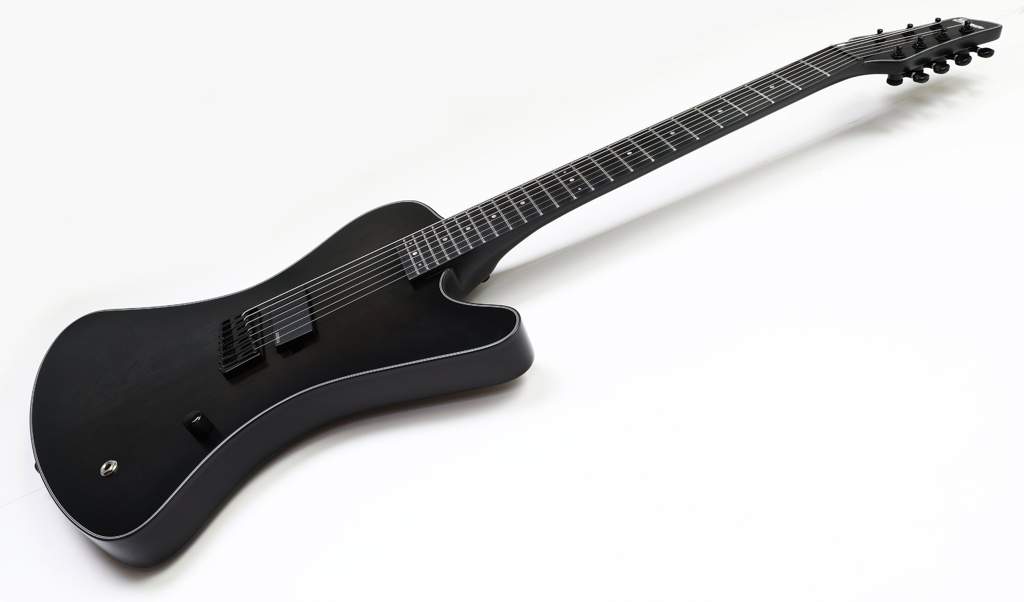 BEST.GUITAR.EVER!
_________________
Sitting here, alone again - the stars refuse to shine...
- Shrines of Dying Light -