Dec. 10th: Wave/Post-Punk w/ ASCETIC & Supp. @ Flora (HH)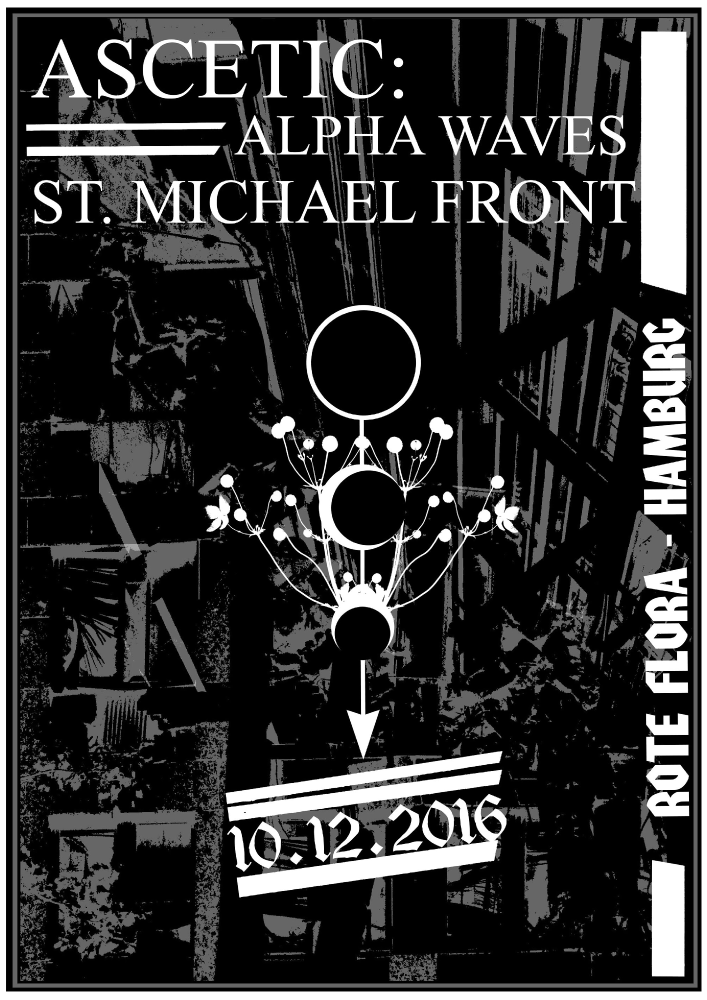 10 Dec. 2016 Rote Flora, start: 9pm
ASCETIC
(Post Punk/Wave from Melbourne/Berlin)
https://everythingisbecoming.bandcamp.com/
https://de-de.facebook.com/asceticascetic/
Ascetic is the post-punk project of Saxon Jörgensen, August Skipper and Andrew Jigalin from Melbourne, Australia, now located in Berlin, Germany. Second album 'EVERYTHING IS BECOMING' is the distillation of a slowly evolved sound stemming from the long writing collaboration between Jörgensen and Skipper, a carefully collated sonic vocabulary that along with the main instrumentation of guitar, bass, voice and electronic drums, includes found sounds, voice memos, field recordings, sampled synths and resampled guitars woven into the texture of the record, lyrics that embody a poetic restraint in exploring what it is to be human in a moment in history through both darkness and redemption.
ALPHA WAVES
(Post Punk/Wave from Hamburg)
http://www.alphawaves.band/
https://de-de.facebook.com/alphawavesband/
https://soundcloud.com/alphawavesband
https://alphawaves.bandcamp.com/
Alpha Waves' dark timbre conjures up images of a white winter landscape. Consisting of bass, drums and guitar, their sound is transcending genre, mainly resides between post-punk and cold wave, interspersed with psychedelic ambience. The songs are minimalistic and raw, noisy guitars will embrace you and take you on a journey through mysterious woods.
ST. MICHAEL FRONT
(Misanthro-Pop/Neo-Folk from Hamburg)
https://de-de.facebook.com/St-Michael-F ... 803506767/
https://soundcloud.com/st-michael-front
Am Ende der Menschheit, am Anfang der Apokalypse steht die St. Michael Front, wartend, mit flammendem Schwert und glühenden Augen. Der süffisante Totentanz der Rokoko-Zombies wird feierlich untermalt von 12-saitigen Tristan-Akkorden, paranoider Lyrik und dem sehnsüchtigen Sound der guten alten Guillotine! Es spielt auf: Die Original-Barden des Untergangs – die ST. MICHAEL FRONT.