02th Nov.: SUMA & KRATZER @ AstraStube (HH)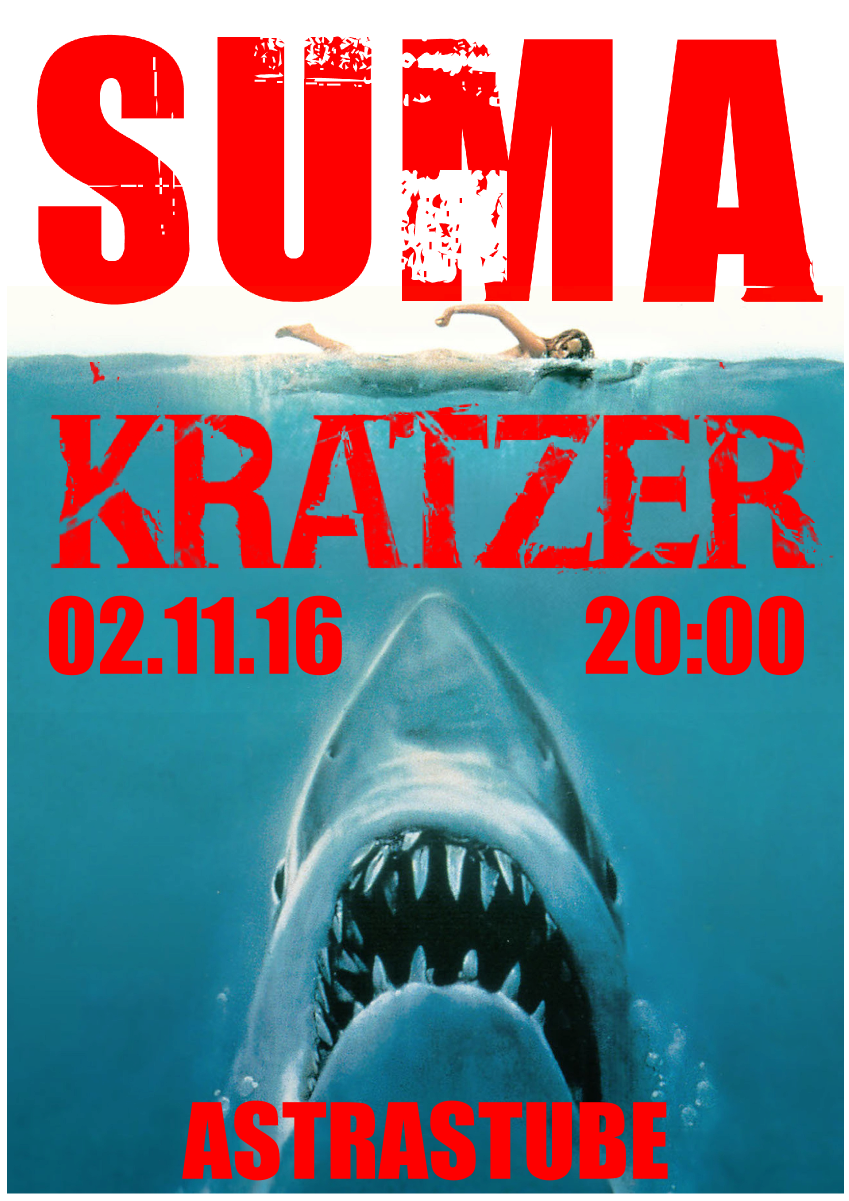 02 November 2016 Astrastube in Hamburg at 8 pm
SUMA
(Sludge/Doom from Malmö, Sweden)
https://sumanoise.bandcamp.com/
https://facebook.com/sumanoise/
Hailing from Malmö, Sweden and formed in 2001. SUMA has been spreading the plague of their sonic weight,
noise-ridden hallucinatory doom metal on the world for the past decade and a half. Through these years
they've lured hordes of humans into the lair with their devastatingly heavy, one way trip into the vortex live
performances and crushing delivery on their recorded matters.
With a strong DIY mind, SUMA has been releasing most of it's music through their own label and hitting the
roads across Europe over the years through their own booking and the help of kindred spirits across the plains.
KRATZER
(Crust from Hamburg, Germany)
https://kratzerband.wordpress.com/