Total Desolation - Lucerne: 13.11.2020
Release Party for Shrines of Dying Lights new album has been published.
Together with Disgusting Fist from Lucerne, they will play a special show with old and new songs together with swiss professional dancing group Cie Quilla at Sedel, Lucerne (Switzerland).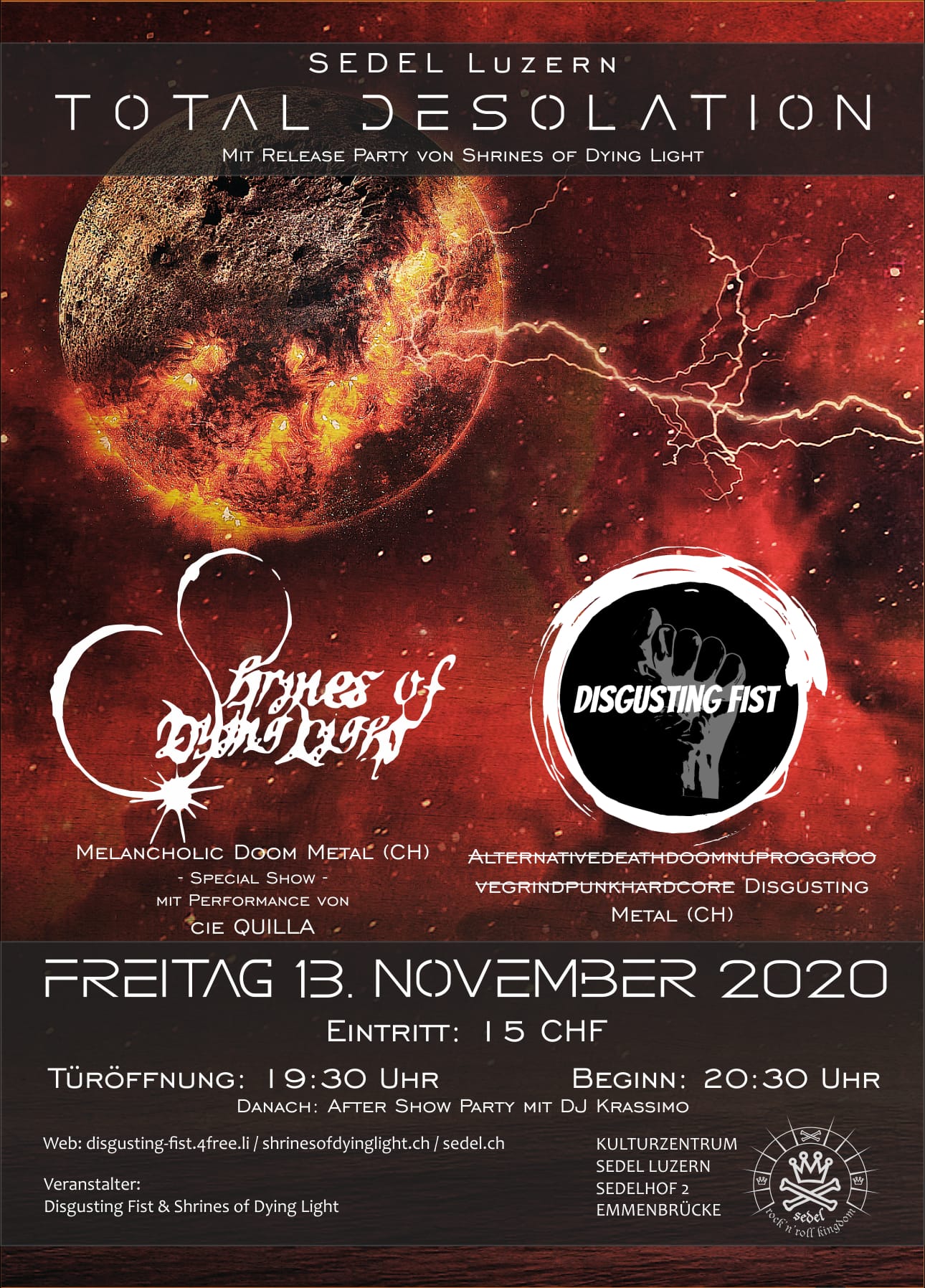 https://www.facebook.com/events/sedel/total-desolation-shrines-of-dying-light-disgusting-fist/2508394276088055/
_________________
Sitting here, alone again - the stars refuse to shine...
- Shrines of Dying Light -